If you are not familiar with Orangina, the orange juice-based drink is a lightly carbonated drink made from carbonated water (soda), 12% citrus concentrate (10% orange, 2% a mix of lemon, mandarin, and grapefruit), as well as 2% orange pulp. Orangina is sweetened with sugar in Europe or high fructose corn syrup in the states.
Why is Orangina so good?
After recent travel to France, we rediscovered our love for Orangina (pronounce "oh-ron-zgee-na"). It is sweet but not awful like most processed, sugary drinks because it was much less sugar that is just more enjoyable because of the carbonation.
Unfortunately, like most drinks, Orangina is mostly water, and must be packaged and transported for consumption. That means (1) both plastic and glass materials are used for single use containers, (2) it uses a lot of fuel for shipping when it should be made locally, and (3) uses high-fructose corn syrup to cut down on weight.
We can do better than that, right?
How to Make Orangina at Home
Mix 3 parts soda or bubble water (thank you Soda Stream), and 1 part local/regional organic orange juice (no high-fructose corn syrup or synthetic sugars!)… and done.
For those that struggle with "parts", that's 75% soda + 25% orange juice.
And there you go, incredibly easy DIY Orangina!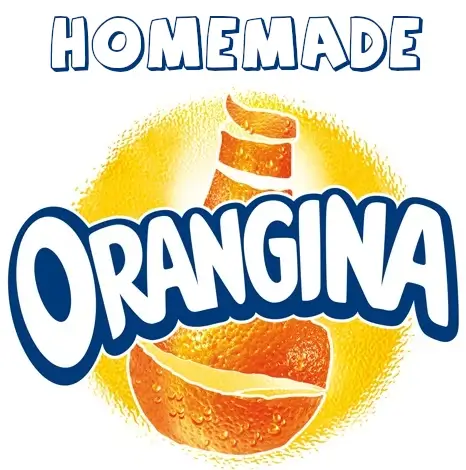 Orangina Background
Orangina is a Spanish invention appropriated by a French entrepreneur. Produced in France in the mid-1900s, it grew in popularity in Europe and North Africa.